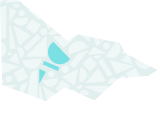 About
The Great Stupa Library (GSL) was established in 2016 with the aim to manage the growing and varied collections of the Great Stupa of Universal Compassion in Bendigo, including:
- the Great Stupa organisational archive;
- holy relics and objects collection;
- large number of artefacts related to the development of the Great Stupa and Jade Buddha (the 2.7 metre high statue created for the Great Stupa and consecrated by the Dalai Lama);
- collection of books and multimedia resources, set up as a library with the aim to encourage study and research in the areas of science, philosophy and religion.
The GSL is currently located in a two-room building near the Great Stupa Exhibition Centre. Plans are underway to expand the current Library into a multi-level building, incorporating an interpretive centre and kiosk. The Library catalogue is available via Librarycat.