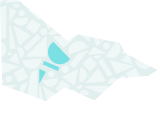 About
Located in a restored funeral parlour, the collection includes over 2,000 photographs and local documents, bank deposits (1861-1890), newspapers and memorabilia. The collection also features records, including Linton cemetery records, Anglican Baptisms (1860-1990), Roman Catholic marriages (1893-1950), Presbyterian Church communion rolls (1880-1897). The Linton S.S. Register (1900-1937), and the Shire of Grenville Rate Book.
Our collection
The sorts of records we hold include:
Photographs – of individuals, family groups, social gatherings, town events, school groups, buildings and streetscapes, etc. Many of these are copies from originals lent by the public; in some cases, unfortunately, the subjects and/or the donors are unidentified.
Files on individual families – these largely reflect the amount of information supplied by family members, so if none has been given to the Society, then we probably will not have a file for them. However, when we get an inquiry about a family where there is no file, we can begin a file, so that it is there if we get another query or we subsequently find further information.
School enrolments books – these are not comprehensive (not all have survived); Sunday school enrolments – again, we only have a few that have survived; Town maps; Lists of Anglican and Catholic marriages; Hard copies of Grenville Standard newspapers 1895-1900; A cemetery index; Council ledgers
Plus an assortment of records of Friendly Societies, ratepayers' lists, the Old Lintonians Association, etc. We also have a variety of memorabilia large and small. [Much of the above are not yet in our computer catalogue so to find the names of individuals amongst them requires patience!].