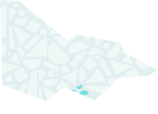 About
We are a co-educational, indepenadnt school for students from pre-school to Year 12.
Our collection
The Peninsula School Archives (2002)
The Archives of The Peninsula School aims to collect and preserve materials which form a record of the School?s history. These materials take a variety of forms including paper, photographs, film, video, audiotape and computer disc. The paper records include letters, files, minutes, programs, invitations, maps, building plans, receipt books, sports records books and contracts.