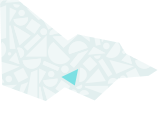 About
The Margaret Lawrence Gallery was established in 2001 to provide crucial links between the School of Art and the wider artistic community.
Our collection
University of Melbourne VCA Art Collection (managed by the Margaret Lawrence Gallery, Victorian College of the Arts) (1890)
The Victorian College of the Arts: VCA Art Collection spans the history of the College and its predecessor, the National Gallery School of Art. Comprising painting, sculpture, photography and works on paper, most works are by students, staff or alumni. The Collection continues to grow through gifts and acquisitive awards, ensuring that each year a number of graduating students' works are added. It includes work by such notable practitioners as John Brack, John Vickery, Jan Nelson, Jon Campbell and Sally Smart. There are also many life paintings and drawings from the National Gallery School of Art by prominent alumni including Hugh Ramsay, Charles Wheeler, Grace Joel and Constance Stokes. The Margaret Lawrence Australian Ceramics Collection was bequeathed to the Collection in 2004 and comprises some 500 pieces of Australian ceramic work from the 1920s through to 2004.
Themes: Peopling Victoria's Places & Landscapes, Shaping cultural and creative life