4th/19th Prince of Wales's Light Horse Regiment Unit History Room
Macleod, Victoria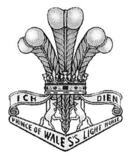 NOTICE: VISITORS SHOULD REPORT TO THE GREENSBOROUGH HWY ENTRANCE TO ARRANGE ESCORT ON BASE. PHOTO ID WILL BE REQUIRED.

The Unit History Room (UHR) has been a part of the 4th/19th Prince of Wales's Light Horse Regiment for many years. In 1969, discussions commenced within the unit to canvass the notion of a Regimental Museum. Eventually, in 1987, a Board of Trustees was formed which established the Museum with ownership of objects vested in the Trustees.

Why we are here
The UHR's mission is to conserve, interpret and exhibit equipment, relics, icons, artefacts, memorabilia, and historical information related to:
• the 4th/19th Prince of Wales's Light Horse Regiment;
• its antecedent, associated and successor units and elements;
including the history of these in the context of the Australian Light Horse and, the Royal Australian Armoured Corps in order to:
• understand and commemorate the Regiment's history;
• support the morale, education and training of the Regiment; and
• promote community awareness of the Regiment's history and achievements.

What we collect
The collection focusses on:
• matters pertaining to individual and unit histories of 4/19 PWLH and its antecedent and associated units and organisations,
• the context of these in the Australian Light Horse and the Royal Australian Armoured Corps
• related equipment and artefacts
The scope of historical interest includes military, political, social and cultural aspects

How we are organised
The UHR is an element of the Regiment reporting to the Commanding Officer and Trustees.

Getting to know us

• The UHR is open on Monday and Thursday mornings (except public holidays). We can open at other times by appointment. Group visits from organizations are welcome.

Object donations
We often receive offers of donations of objects of interest. There is increasing community awareness that, when cleaning up, objects of possible historical significance should be sent to a museum rather than the tip.

Museum practice is for object donations to involve a transfer of ownership to the museum. Potential donors sometimes ask that it be treated as a long term loan, "in case I want it back one day". If you are not happy to let it go, then it is better to keep it. In the case of medals, we would like to be sure that the family agrees to the donation.

Not all donations are of particular relevance to the UHR. With a clear title to the item, we can transfer it to a more appropriate collection. Or, we may decline a donation.

Situations vacant
The UHR is looking for volunteers who can commit for the long haul. The types of work involved include: preparation and maintenance of displays, photographing and cataloguing of objects, escorting visitors, and picture framing.

In accordance with museums practice, the Unit History Room DOES NOT provide valuations of objects

We are located at Simpson Barracks, Watsonia.

Enquiries: Unit orderly room, phone 8481 7905
Contact Information
Opening Hours
Monday and Thursday mornings or by appointment. Closed public holidays VISITORS SHOULD REPORT TO THE GREENSBOROUGH HIGHWAY ENTRANCE TO ARRANGE ESCORT ON BASE. PHOTO ID WILL BE REQUIRED.
Entry Fee
Suggested donation $5
Location
Simpson Barracks Macleod Victoria
View on Google Maps
The collection focuses on history of the 4th/19th Prince of Wales's Light Horse Regiment.
The scope includes the modern day Regiment established in 1948 and its antecedent units dating back to the Kyneton District Mounted Rifles of 1861.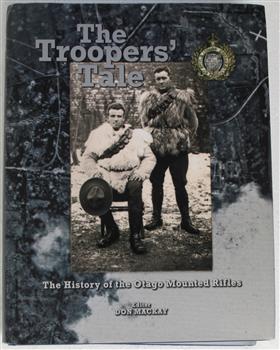 Book - The Troopers' Tale - The History of the Otago Mounted Rifles
4th/19th Prince of Wales's Light Horse Regiment Unit History Room, Macleod
Hard cover book. 382 pages
Historical information
The Otago Mounted Rifles served in the Boer War. In World War 1 the Regiment fought at Gallipoli, then, later, on the Western Front they were part of 1 ANZAC Corps with elements of the 4th and 8th Australian Light Horse Regiments. Later the OMR was reorganised into II ANZAC Corps with B and D Squadrons of the 4th Australian light Horse. Featuring nearly 400 photographs, illustrations and maps. "The Troopers' Tale" records the history of the regiment from the 1860's to the present day, and tells the personal stories of many previously unknown New Zealand soldiers.
Inscriptions & Markings
ISBN 978-0-47320462-4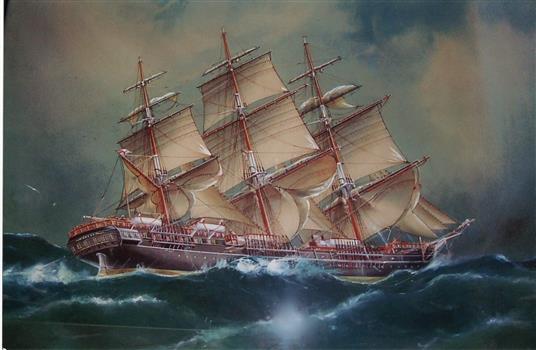 Print - HMS Susan
4th/19th Prince of Wales's Light Horse Regiment Unit History Room, Macleod
Framed reproduction of painting of HMS Susan. Wood frame, glass front
Historical information
HMS Susan sailed from the Port of London on the 23rd September 1835. She carried 394 male convicts and a guard of officers and 30 rank and file of the 28th (North Gloucestershire) regiment, arriving in Sydney on 8th February 1836. Samuel Windridge, who was born in Warwickshire in 1817, was a Private in the Regiment on board the 'Susan'. He served in various places: Sydney, Moreton Bay (Brisbane) and Port Phillip (Melbourne). He was discharged from the Regiment in 1842 with the rank of Sergeant. After his marriage he settled in Victoria and by 1852 he was often in charge of the gold escort from Bendigo. In 1854 he retired from the Gold Commission and settled in Kyneton. In 1860 the Kyneton Mounted Rifle Corps was formed with Samuel Windridge as one of its earliest members. In 1862 the ladies of Kyneton presented a standard to the Rifle Corps. In 1976 the Shire of Kyneton presented the Kyneton Colours to the 4th/19th Prince of Wales's Light Horse Regiment Museum. In 1862 the whole of the Victorian Horse was amalgamated into one Regiment: The Prince of Wales Light Horse. Samuel Windridge rose to the rank of Lieutenant Colonel in the Kyneton Troop of the regiment. He died in 1896, aged 79 years, This painting is a gift from his Great Grand-daughters Mrs Mary Hopper and Miss Jean Baldwin.
Inscriptions & Markings
A V Gregory on proper left bottom corner of print On bottom right of print: H.M.S Susan 'Southward of the Cape' Arrived in Sydney Feby 1836