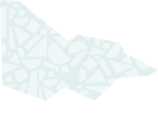 About
AIMS OF THE ADAM LINDSAY GORDON COMMEMORATIVE COMMITTEE INC.:
- Facilitate events around Australia on the anniversary of Adam Lindsay Gordon's death.
- Collate material on Adam Lindsay Gordon's life and works and make it available to researchers and admirers alike.
- Undertake projects to perpetuate the memory of Adam Lindsay Gordon.
- Do all such other things as are conducive or incidental to the attainment of the above purposes or any of them.
Membership through our website will give you access to our substantial archives.
Our collection
An online collection of articles and images on the life of Australia's first poet of note, who is the only Australian to have a memorial in The Poets' Corner, Westminster Abbey.