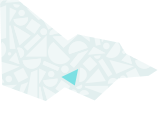 About
The Albert Park and South Melbourne Rowing Clubs were both established on Albert Park Lake in the 1870s and were amalgamated in 1996 as Albert Park-South Melbourne Rowing Club (APSMRC) as part of the Albert Park Lake redevelopment. We are an incorporated not-for-profit community group with an elected committee and our membership includes active rowers (juniors, masters, and life members) and social members. Our activities include social rowing, competitive rowing, social fundraisers, working bees, boat christenings, and annual general meetings and Christmas parties. We also host the Albert Park Lake Masters Regatta in April each year together with the Y Rowing Club and the Melbourne Argonauts Queer Rowing Club, attracting rowers from around Victoria and interstate. We are affiliated with Rowing Victoria.
The two original clubs shared a close history with the formation of Albert Park Lake itself, and APSMRC has inherited the two clubs' collections. The club has produced numerous state and national champions (including Olympic representatives and an Empire Games winner), coaches, umpires up the international level and board and staff members of the Victorian Rowing Association/Rowing Victoria. We possess materials pertaining to all these events.
Our collection
APSM Rowing Club Collection (1996)
The Albert Park-South Melbourne Rowing Club collection is a collection of photographs, documents and memorabilia which details the process of amalgamation between the Albert Park and South Melbourne Rowing Clubs in conjunction with the formation and evolution of the Albert Park Lake. This collection, which dates from 1873, portrays a pattern of life over multiple generations for the local residents in the City of Port Phillip and beyond which highlights the modern-day Australian ideals of social cohesion, volunteerism, sporting prowess and mateship. The APSMRC collection includes documents, photographs, trophies, newspaper clippings, honour boards, flags, and other memorabilia.
Themes: Shaping cultural and creative life