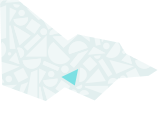 About
The Ambulance Museum was formed more than 30 years ago by serving and retired ambulance officers and other ambulance staff. After many years of operating a display and storage facility in Thomastown it relocated to 1/55 Barry Street Bayswater in 2015.
The Museum has a growing collection of more than 3o ambulance vehicles. Additionally, it has a large collection of medical memorabilia, documents and photographs. The Museum Archive, which includes some old Ambulance Victoria district service records which were on all sorts of media from film, VHS, Beta and slides is available to researchers now via data drives which make it easier for search and access. (This can be accessed by appointment only).
Membership is open to serving and retired paramedics, ambulance officers, ambulance employees, families of deceased ambulance employees and interested members of general public. The museum accepts group tours (by appointment). Our vehicle fleet is roadworthy and registered and available for hire to film companies and other organisations.
If you value Victoria's ambulance heritage and want to assist with its preservation, the Museum accepts tax deductible donations and is seeking both minor and major corporate sponsors.
For further information contact the museum curator at [email protected] on 0428813385 (office hours only).
UPDATE: On 18 July 2016 the museum took delivery of an early 1970s Dodge Ambulance. The vehicle is being restored to represent Car 208, Australia's first Mobile Intensive Care Ambulance (MICA). The Museum wants to make contact with former MICA paramedics who worked on Car 208 and its sister ambulances in the early 1970s.
Our collection
Ambulance Museum Victoria (1994)
A collection of medical equipment, vehicles, uniforms used by the ambulance service in Victoria, Australia. The collection also includes a range of paper-based items such as documents and photographs relating to the ambulance service.
Themes: Connecting Victorians by transport and communications, Building towns, cities and the garden state, Building community life