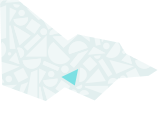 About
The ANZ Banking Museum is a free self-guided Museum located in the heart of the Melbourne CBD. The Museum is owned and operated by the ANZ Banking Group Ltd. The ANZ Group Archive is not open to the public, but enquiries can be made on 03 8655 7478 during business hours.
Our collection
ANZ Banking Museum and ANZ Group Archive (1835)
The ANZ Banking Museum collection follows the development of commerce and banking in Australia from early Indigenous trading through to current banking technology. The static exhibition includes examples of currency (money) from the colonies, bank issued notes and early Commonwealth currency through to decimal currency. Examples of Gold rush era equipment, early bank branch images, ledgers, accounting machines, passbooks, firearms, uniforms, and moneyboxes. The ANZ Group Archive collection covers key institutional records of the ANZ Banking Group and its predecessor banks (primarily Union Bank of Australia, Bank of Australasia, English Scottish and Australian Bank and several smaller predecessors and acquisitions such as Bank of Adelaide.) Very few customer records are held.
Themes: Transforming and managing land and natural resources, Building Victoria?s industries and workforce, Shaping cultural and creative life