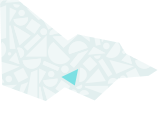 About
Aquinas College is a Catholic regional co-educational school situated approximately 25 kilometres from the centre of Melbourne and sits on 30 acres of land. Aquinas endeavours to be a dynamic and innovative learning community, striving to create an environment to meet the diverse needs of all students. At Aquinas we promote in our students an awareness of God in their lives, the value of human relationships, a sense of justice, a hopeful spirit and a love of learning.
Our College motto – 'Illuminare et Ardere' is interpreted by us to mean 'To Light Up and Be on Fire'. In all that happens at Aquinas there is great enthusiasm and as a school based on the gospel values of Jesus Christ we make every endeavour to provide an enjoyable and challenging Catholic secondary education.
The Principal of Aquinas College is Mr Darren Atkinson.