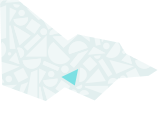 About
Aquinas College is a Catholic regional co-educational school whose mission is to provide a comprehensive education to Catholic students in the eastern suburbs of Melbourne. This education takes place in the context of Jesus' Gospel message of love, justice and reconciliation.
At Aquinas we believe all students can learn. Each of us is called by God to share our special and unique gifts with our world. Aquinas College seeks to develop these gifts by emphasising excellence in all areas of performance.
We promote in our students an awareness of God in their lives, the value of human relationships, a sense of justice, a hopeful spirit and a love of learning.
The Principal of Aquinas College is Mr Tony O'Byrne.