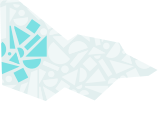 Our collection
Ararat Gallery TAMA Collection (1968)
Established in 1968, Ararat Gallery TAMA (Textile Art Museum Australia) holds a unique place amongst Australia's public galleries, through its longstanding commitment to textile and fibre art, a curatorial and collection focus that began in the early 1970s. The TAMA Collection is an extraordinary repository that tracks the development of textile and fibre-based practice from this time, through to today.
This specialisation needs to be considered in relation to the craft movement at the time. In 1972 the Australian Government established the Craft Inquiry, which led to the establishment of the Craft Board at the Australia Council for the Arts. Federal and State government support followed, providing funding and validation of craft as an art form.
Formative textile artists who rose to prominence during the craft movement of the 1970s, such as John Corbett, Ewa Pachuka, Jutta Fedderson, Mona Hessing and Vivienne Pengilley, are represented in the TAMA Collection. In 1976 the Gallery acquired Columbian artist Olga de Amaral's 'Coraza en dos Colores' (1973). It remains one of the Gallery's treasures and is one of the most significant examples of formative fibre art in an Australian public collection.
The dynamic growth in textile practice from the 1970s into the 1990s is reflected in a wide range of acquisitions including quilts, tapestries, baskets and embroideries, as well as experimental mixed media works that reflect the enthusiasm and optimism amongst textile artists during this period.
Visual arts practice is increasingly challenging the demarcation of disciplines and the hierarchy of materials. Textile-based art has long been a broad field of endeavour transcending traditional craft media, but it is increasingly intersecting with painting, sculpture, installation, performance and multimedia in unexpected ways. The TAMA Collection contains a diverse representation of such boundary pushing, textile-based works by artists including Kate Just, Kathy Temin, Jenny Watson, Sera Waters, Jemima Wyman and Paul Yore. The Gallery also holds fibre-based art by First Nations artists from South Eastern Australia such as Lorraine Connelly-Northey, Yvonne Koolmatrie, Georgia MacGuire and Letty Nicholls.
Other collections include the Lady Barbara Grimwade Costume Collection, the Art of the Japanese Package and the Frances Burke Collection.
Themes: Building community life, Shaping cultural and creative life