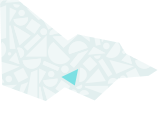 About
Sitting beneath one of our city's great symbols - our magnificent spire - Arts Centre Melbourne is both a defining Melbourne landmark and Australia's largest and busiest performing arts centre. Last year we staged more than 4,400 performances and events to more than 2.3 million people. For nearly 30 years, we have played a leading role in showcasing the best local and international performing arts. We are host and partner to the national and state music, opera, theatre and dance companies, together with local companies, festivals and a multitude of commercial partners. We undertake collaborations with major companies and creative development projects with independent artists and smaller companies, and we create programming that reflects Victoria's cultural diversity. From our Theatres Building boasting the intimate Fairfax Studio to the impressive Playhouse and State Theatre, to our transformed riverside Hamer Hall, to our fabulous outdoor Sidney Myer Music Bowl, together with the exciting mix of dining offers, tours and Sunday Market, there's something for everyone to enjoy every day of week!
Our collection
Arts Centre Melbourne Collection (1979)
The Performing Arts Collection is Australia's largest and most important collection of performing arts history and traditions. The Collection focusses on the live performing arts within five areas:: Circus: Comprises costumes, props, posters, designs, archives and photographs documenting many of Australia's traditional circuses including the Ashton family circuses, Holden Brothers', Wirths', Perry Brothers and Sole Brothers. The new circus movement is represented by Circus Oz (and its predecessor Soapbox Circus),, Women?s Circus and the Flying Fruit Fly Circus. Dance: Traces the history of dance in Australia from the late nineteenth century to today, encompassing many of Australia's major dance companies and individual performers whilst spanning a range of genres. Music: Documents popular performance from jazz and folk to pop and rock, from 1920s through to the present. Opera: Features the world's largest and most significant collection of material relating to the career of soprano Dame Nellie Melba, and the development of opera in Australia. Theatre: Represents many aspects of traditional and contemporary theatre including drama, comedy, magic, musical theatre, puppetry, vaudeville and variety; includes the J.C. Williamson Theatres Ltd Archive.
Themes: Building towns, cities and the garden state, Building community life, Shaping cultural and creative life