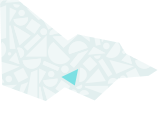 About
Arts Project Australia is a unique gallery and studio based in Northcote. Arts Project runs its own studio where people with an intellectual disability, along with other members of the community, can develop their artistic potential with the assistance of practising artists and have theor work promoted as belonging to the broad spectrum of contemporary art. The highly visible presence of Arts Project Australia's studio and gallery, as well as the profile gained through the inclusion of artists in mainstream art exhibitions and events ensures a continuing presence in, and involvement with, the wider community. We mount 9 exhibitions a year in our Northcote gallery, and artforms include painting, drawing, sculptural ceramics, printmaking and animated short film. Gallery hours 9am - 5pm Mon - Fri; 10am - 1pm Sat.
Our collection
Arts Project Australia Collection (1974)
This collection was created through the activities of Arts Project Australia, a not-for-profit body founded in 1974 by Myra Hilgendorf OAM, whose daughter Johanna is an artist with an intellectual disability. Arts Project Australia aims to nurture and promote artists with an intellectual disability, and advocate their work as belonging within the broad spectrum of contemporary mainstream art. The collection includes works of outstanding artistic merit and works showing the development of selected artists. Works in the Arts Project Australia Permanent Collection include selected international works, and others that provide a visual history of the organisation's activities since its inception. The Sidney Myer Permanent Collection includes rare works by Australians with intellectual disabilities. This resource (comprising over 400 drawings, photographs and paintings from two landmark exhibitions in the mid 1970's) represent a unique resource for research into the development of artwork by people with intellectual disabilities.
Themes: Building community life, Shaping cultural and creative life