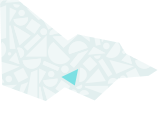 About
The Australian Council for Educational Research (ACER) is one of the world?s leading education research organisations. ACER's mission is to create and promote knowledge and tools that can be used to improve learning across the lifespan. Underlying this mission is our belief in the importance of ongoing, lifelong learning both for the fulfilment of individuals and for the well-being of society, and our commitment to the use of systematic investigation, evaluation and critical reflection in the search for ways to improve learning.
ACER was established in 1930 with a grant from the Carnegie Corporation, a US organisation created in 1911 to promote 'the advancement and diffusion of knowledge and understanding'. Today ACER has more than 300 staff in total with most working out of our Camberwell offices in suburban Melbourne. ACER also has offices in Sydney, Brisbane, Perth, Adelaide and overseas in Dubai and New Delhi.
Our collection
ACER's Cunningham Library boasts one of the largest educational research collections in Australia, with an extensive range of books, journals, conference papers and reports both in print and online.
In May 2010 Cunningham Library celebrated the launch of the Connell Collection. Formerly the private collection of Emeritus Professor William Connell and his wife, Margaret Connell, the collection of over 6000 items has been catalogued onto the Libraries Australia national database so that it is accessible to researchers Australia-wide. The collection was donated to ACER and the Cunningham Library by the Connell family. This extensive collection focuses on teaching and learning in their historical, comparative, socio-cultural, institutional, personal and interpersonal settings. In addition to its core focus on education, the collection also covers the key subject fields of sociology, history, psychology and psychometric testing within Australia and internationally.