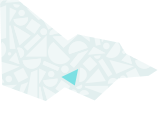 About
The Australian Institute of Archaeology was founded in 1946 as an organisation to facilitate and monitor the scientific study of the Biblical period. To assist in this process the Institute has developed a significant archaeological library and a noteworthy museum collection comprising Near Eastern artefacts.
The Institute provides resources for those who study the Ancient Near East generally. The Library is available for reference by students and teachers and the replica collection and illustrative material may be accessible for teaching.
The artefact collection provides material for students of archaeology to study by way of a hands-on introduction to the discipline and as the basis for research. The artefacts include many sherds and samples of archaeological material.
The Institute also arranges public lectures, sponsors exhibitions, promotes research and produces occasional publications. It also publishes a journal, Buried History containing papers that utilize the results of historical research shedding light on the ancient Near East for a general readership.
The Institute was established with a conservative tradition illustrated by such people as William Ramsay and Flinders Petrie. It aims to draw upon all means of study, geographical, epigraphical, geological, ethnographical and archaeological, to encourage an informed understanding of the Biblical story, which is integral to many aspects of civilisation as we know it, and more generally to promote a credible view of history.
Our collection
AUSTRALIAN INSTITUTE OF ARCHAEOLOGY COLLECTION (1946)
This collection, established in 1954, began as a way of displaying the background and history of the Bible. It includes antiquities from Egypt, Eastern Mediterranean, Levant and Mesopotamia. Collection strengths include Palestinian pottery, Egyptian pottery, Syrian glass, clay tablets, a mummified child, and replicas. The collection was originally displayed in Ancient Times House in Little Bourke Street, Melbourne, but is now in facilities on the perimeter of LaTrobe University.