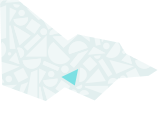 About
ANVAM's role is to support current and former service members through arts programs. ANVAM's programs also extend to families as an essential element of the service community. ANVAM was established in 2013 (incorporating in April 2015) in response to a perceived need for community-based arts programs. This need was identified by our arts facilitators, while working with veterans in the clinical hospital environment.
Veterans have used the arts as a means of improving or maintaining their health and wellbeing since the creation of Australia's military services. The Australian Defence Force has a rich history in the arts right through times of war and peace.
Our arts programs are open to all ages and skill levels and do not require any prior knowledge or skills. Programs focus on the creative process and journey to help develop a sense of hope, purpose and pride. Part of this journey is the mastery of arts-based skills.
Our facilitators have been involved in the recent immersive ADF Arts for Recovery, Resilience and Teamwork (ARRTS) programs. Feedback from participants was overwhelmingly positive.
ANVAM works collaboratively with veterans organisations and charities delivering Arts engagement and art therapy.
We are currently working to secure from the Federal Government the unused Defence property and former Repatriation Commission Outpatient Clinic at 310 St Kilda Rd, in the heart of the Melbourne arts precinct and opposite the Shrine of Remembrance. This building, once operational, will provide an exhibition space for veterans artworks as well as studio spaces where veterans will be facilitated by our team as they explore their lived experiences of service and beyond.