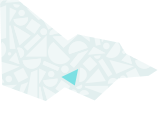 About
The Australian Racing Museum exhibits its collection within the Horse Racing Gallery at the Australian Sports Museum, MCG.
From the everyday tools of a working stable, to Carbine's 1890 Melbourne Cup trophy and a saddle used on Phar Lap, our collection reveals the stories of an industry that is far more than the "Sport of Kings". They document the world of thoroughbred horse racing both on and off the track and demonstrate its significant role in Australia's cultural and sporting heritage.
Our collection
This collection is displayed within the Horse Racing Gallery, located at the Australian Sports Museum at the MCG. The collection aims to collect, preserve and present the history of thoroughbred horse racing in Australia, and its role in Australian culture and society. The collection includes a wide array of trophies, souvenirs, paintings, memorabilia and fashions that reflect Australia's rich racing heritage. Collection items feature many themes important to the sport and industry: the horses, jockeys, breeders, trainers, racing heroes, and importantly, racing enthusiasts.
The collection also includes books, magazines, news clippings, and audio-visual and multimedia resources related to horse racing, located at our Collection, Library and Resource Centre at 400 Epsom Rd, Flemington and can be accessed by researchers by appointment.
Themes: Peopling Victoria's Places & Landscapes, Building community life, Shaping cultural and creative life