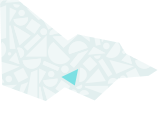 About
The Champions Gallery is part of the National Sports Museum. It celebrates the exciting world of thoroughbred racing and its role in Australian cultural and sporting heritage. It showcases the amazing collections and displays of the Australian Racing Museum, whose previous home - at Melbourne's Federation Square - closed its doors in November 2009.
The Australian Racing Museum has a library and research service located at 400 Epsom Road Flemington. Access is by appointment only. The librarian/researcher can be contacted on (03) 92584832. Collection management staff can be contacted on (03) 92584269.
Our collection
Australian Racing Museum and Hall of Fame (1981)
This collection is displayed at Champions, the Australian Racing Museum and Hall of Fame, located at the National Sports Museum at the MCG. The collection aims to collect, preserve and present the history of thoroughbred horse racing in Australia, and its role in Australian culture and society. The collection includes a wide array of trophies, souvenirs, paintings, memorabilia and fashions that reflect Australia's rich racing heritage. Collection items feature many themes important to the sport and industry: the horses, jockeys, breeders, trainers, racing heroes, and importantly, racing enthusiasts. The collection also includes books, magazines, news clippings, and audio-visual and multimedia resources related to horse racing, which are located in a Resource Centre at Flemington and can be accessed by researchers by appointment. YEAR COLLECTION ESTABLISHED: 1981. Originally established at the Caulfield Racecourse, moved to Federation Square in 2004, then to the MCG in October 2010.
Themes: Building community life, Shaping cultural and creative life