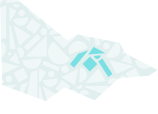 About
This family and local history Resource Centre has an extensive indexed collection relating to local people, places, events and topics along with family history files, birth and marriage certificates and photographs.
The society was established in 1984 and is dedicated to preserving, collecting and researching the history of Avoca and the surrounding district. The headquarters of the Society is an historic building at 85 High Street, Avoca, which was the Avoca Court House from 1859 to 1979. It now contains a local history & family history resource centre containing thousands of documents, photographs, maps, microfilm of local newspapers & rate books, artifacts, etc., pertaining to the localities in the Avoca district. The Avoca Court House is an official "Place of Deposit" (POD) appointed by the Public Record Office for retention of documents of local significance.
Our collection
Over 80,000 index cards listing information on local identities, businesses, towns etc. Approx. 1000 photographs of local people and places. Local church records, school registers, cemeteries, inquests.