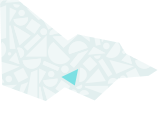 About
The museum is a memorial to the air crew and ground crew who flew and serviced the B-24 Liberator bomber during World War 2 operations in the Pacific area.
A Liberator bomber is being restored and will form the centrepiece of a museum complex including a Memorial Wall and WW2 arefacts.
Our collection
B-24 Liberator Australia Collection (1992)
The collection is a memorial to all personnel who served with B-24 Liberator heavy bombers during World War 2, particularly RAAF and USAAF personnel in the Pacific theatre. The collection reflects on the times and experiences of those who gave their time and health, or life, while defending the democratic beliefs of the allies and importantly, the security of Australia. Based upon the B-24 Liberator, the collection recognises specifically joint RAAF and USAAF operations commencing in Australia with the training in the late 1930s of RAAF pilots in conjunction with the Empire Air Training Scheme, through to the joint USAAF operations north of Borneo in 1945 countering Japanese advances into the region and culminating in the end of the war. In particular, the collection concentrates on the period 1943 to 1947. The collection includes the ongoing restoration of one of the RAAF?s last obtained B-24 Liberators (A72-176). This aircraft is significant as the only surviving example of its kind in the southern hemisphere. It is also an important part of Australia?s aviation history. In addition to the B-24 Liberator, the main focus of the collection, there is a range of equipment and artefacts relevant to the training and service of B-24 Liberator air and ground crews; the early stages of building a replica Airspeed Oxford training aircraft; flight simulators, models, books, photographs, uniforms, and memorabilia. The objective of the collection is to be a memorial as well as to give visitors the opportunity to view this aircraft and to understand the training pilots and crews underwent from basic training through to operations against the enemy.
Themes: Governing Victorians, Building community life, Shaping cultural and creative life