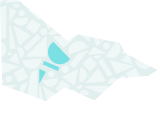 About
This Observatory, situated at Mount Pleasant in Ballarat, was established on the initiative and with the financial support of James Oddie, and was formally opened to the public in 1886. When Oddie presented the Observatory to the people of Ballarat, it became the first municipal observatory in Australia.
The Ballaarat Astronomical Society was formed in 1958 and has managed the Observatory programs and telescope collection since it's inception.
The observatory has a collection of some of the most beautiful stained glass windows, all astronomically themed. The Observatory has a long history of Community support and this is exemplified in the lead light stained Glass collection., all donated by community groups and individuals.
For over 130 years, the Observatory has served the Ballarat community. Apart from its astronomical use, the Observatory buildings and telescopes are of great historical interest, and were classified by the National Trust in 1989, and added to the Historic Buildings Register in 1992.
The Jeffrey Bunn Library houses the Library collection including the Romeo Section holding historical items. Further items are housed throughout the Observatory buildings.