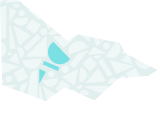 About
An extensive collection of archives and memorabilia relating to the history of Victoria's largest Catholic diocese and its people of a region that covers Western Victoria (1/3rd of the state). Minutes of meetings of church social and service groups, liturgical textiles, regalia and banners, porcelain and metal-ware, illuminated addresses and rare books.
Our collection
Ballarat Diocesan Historical Commission collection
Diocesan archive and historical collection containing minutes of Catholic lay organisations and church administration across over 1/3rd of Victoria. The collection contains a range of objects of religious and social significance as well as documentation and photographs showing a wide range of personalities and activities across western and northern Victoria and elsewhere.
Themes: Building community life, Shaping cultural and creative life, Peopling Victoria's Places & Landscapes