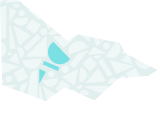 About
The Ballarat Historical Society is located at the Gold Museum and meets there on the second Tuesday of each month, except January.
The BHS was formed on the 17th July, 1933. The Collection had various homes until 1981 when much of it was moved to the Gold Museum.
In 2005 it all came together at the Gold Museum and has been housed, managed and displayed there since that time.
The collection includes documents, 1000 objects and 5000 photographs.
Our collection
The Collection includes 1000 objects, documents and 5000 photographs