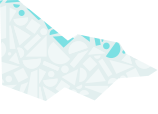 About
The Bangerang Cultural Centre, originally the Shepparton Arts Council, at Shepparton, is the first Aboriginal Cultural 'keeping place/museum' to be developed and managed by the Aboriginal community in Australia. The centre houses an important collection of artifacts and artworks from Aboriginal communities across Australia, whilst focusing on local communities of the Murray and Goulburn Valleys.
Upon entry to the beautiful building visitors will enter a virtual 'portal' of time where they will view four magnificent dioramas vividly illustrated by artist George Browning that depict trade, food gathering and cultural gatherings. Famous for his work as a wartime artist, George also did some conservation work on other dioramas at the Australian War Memorial in Canberra. He was awarded and Order of Australia in 1985. A supportive letter for his nomination from the then Mayor of Shepparton indicates that his work at the Bangerang Cultural Centre was well, and widely, appreciated.
As well as seeing the sublime dioramas (see picture) there are exquisite artifacts and artworks to view. There are two beautiful ceramic murals by Thancopie, who is one of the first Aboriginal artists to combine ceramics with traditional Aboriginal imagery.
The Bangerang Cultural Centre is open for the casual visitor, school groups, bus tours and organizations. Activities may include a guided tour, artifact presentations, music and dance. Groups need to book in advance for all guided tours to enable us to give that personal touch.