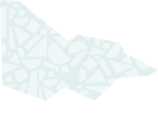 About
Bass Coast Shire Council is a Local Government Organisation.
The Robert Smith Collection' comprises 596 works by Australian and International artists working in date range from 1500 to 2000. The Collection focuses on Australian and International artists who express humanist values and/or a social commitment in their work and links back to the Wonthaggi region through the emphasis on manual labour, industry (including mining) and working class life.
Australian works range from the mid-19th century gold-field inspired commentaries of S. T. Gill through to a major collection of mid-20th century works by the internationally known and respected artist Noel Counihan. The collection of Counihan works is extensive (83 works in total) and is on par with major Australian museum collections. It includes two major paintings from his anti-Vietnam series. Other important artists and contemporaries of Counihan's including Vic O'Connor, George Luke and James Wigley are also represented, but with fewer examples.
Another strength of the Collection is the component of graphic art by English, French, Dutch/Flemish, German, Spanish and Mexican artists. Examples of works by a number of famous artists including Rembrandt, Durer, Goya and Picasso are augmented by the concentrated focus on the 18th century English caricaturist, Thomas Rowlandson (13 works), the early 20th century German expressionist artist Kathe Kollwitz (28 works) and an extensive collection of lithographs by the 19th century French realist, Honore Daumier (216 works). Again, the breadth of the Collection puts it on par with many public institutions.
The Book Collection
A subsidiary Book Collection was donated along with the Art Collection. These reflect the wide-ranging research interests of Robert Smith – a well-known Australian scholar and writer –on art, theatre, music, politics and popular culture.