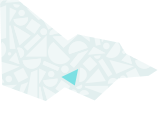 About
Bay Steamers Maritime Museum is a volunteer organisation that restores the Steam Tug Wattle. The Steam Tug Wattle is one of only a few steamers still surviving in Australian waters.  She has a colourful history and is an extremely important part of Australian heritage.
The 23-metre S.T. Wattle was built at Cockatoo Dock in Sydney in 1933-1934 to keep the dockyard workers employed during the Great Depression. She weighs 130 tonnes and boasts one of only three remaining examples of marine steam reciprocating engines in Australia.
She was a Navy tug on Sydney Harbour for thirty years and after being de-commissioned in 1962 the Wattle was purchased by a maritime heritage group that went on to found Sydney Heritage Fleet.
In 1979 she was donated to the Victorian Steam Ship company as a tourist venture. For thirty years Wattle took school children and day trippers out on Port Phillip to experience maritime heritage and life from a bygone age.
By 2003 the Wattle was in great need of restoration. Sorrento Steam came to the rescue taking over financial responsibility of the Wattle allowing volunteers from Bay Steamers Maritime Museum to restore the grand old lady to her former glory so she can continue steaming for decades to come. The dedicated group of volunteers has researched the history of the vessel, documented the associated heritage collection and raised awareness of heritage vessels as part of the larger maritime heritage movement in Victoria.
Our collection
Bay Steamers Maritime Museum Collection (2003)
This collection consists of items related to Australian steam vessels with a particular focus on Steam Tug Wattle built in 1933. The collection was officially created in 2011 however the items have been gradually amassing since the origins of the BSMM in 2003. The photographs, documents, maps and charts, books, artefacts and ephemera relate to the different stages in ST Wattle's life starting off as a navy tug in Sydney in the 1930s-60s, then as a tourist vessel in Melbourne in the 1970s-90s and concluding with the current restoration phase. Plans of the vessel and documents relating to her construction are the oldest collection items along with old technical manuals from past crew members. Ephemera and log books record her life as a tourist vessel along with many photographs of holiday makers on board. Maritime fiction books and other ephemera preserves the experiences of the many volunteer crew that have been welcomed on board over the years. The most recent additions to the collection are fragments of the ship, removed and replaced during the restoration project. A comprehensive photograph archive of the restoration process completes this unique collection.
Themes: Connecting Victorians by transport and communications, Shaping cultural and creative life