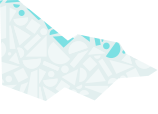 About
The Beechworth Cemetery is managed by a Trust consisting of eight members of the local community who are committed to the ongoing viability and sustainability of the Cemetery as a place of peace and interment. The cemetery which has operated since 1856, has recently received registration with the Heritage Council – Victoria for its significance as a Goldfields Cemetery. Its an important collection of old plants, a burial site for 2000 Chinese and settlers, and rare Chinese Burning Towers and Altar. The Beechworth Cemetery holds records of interments dating back to the mid 1800's.
Our collection
Beechworth Cemetery Records (1856)
The current Beechworth Cemetery is located at Balaclava Road, Beechworth and covers an area of 8.5 hectares. This is the third Cemetery which serviced the township and its surrounding district. The facility was established in 1856 and was gazetted as a Public Cemetery in 1861.The second Cemetery, located in Loch Street, operated from 1853 to 1856. Many of these early Loch Street interments were exhume and reburied in the Pioneers Section at the new site in 1856. The Cemetery hold over seventeen thousand burials with over ten thousand of these burials recorded in unmarked graves. The earliest burial records from 1856 were destroyed in a fire in 1867. Apart from the ,burials records, many other significant historical records and documents are held and these form part of this collection.
Themes: Shaping Victoria's Environment, Transforming and managing land and natural resources, Building towns, cities and the garden state, Building community life, Shaping cultural and creative life