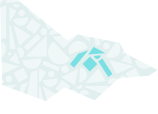 About
The Beechworth Historic Courthouse is one of Beechworth's main visitor attractions. Built in 1858 and in continuous service for 131 years, the Courthouse is a great example of a surviving 19th and 20th Century Courthouse.
The Beechworth Courthouse collection contains objects including the building's original furniture and fittings, a rare example of an intact 19th century law library, original paperwork and documents. The courthouse also houses objects on loan from members of the Beechworth community, including the Bob Simpson collection.
It is has been the setting of some of the most fascinating court cases and personalities in Victoria's history, including Ned Kelly, Harry Power, Elizabeth Scott (the first woman hanged in Victoria), Sir Redmond Barry and Sir Isaac Isaacs.
Our collection
A unique collection of artifacts used in or associated with the Beechworth Historic Courthouse. Collection includes many legal books in the law library, furniture and fiitings of a law court, artifacts relating to police for the apprehension and detention of offenders. Collection dates from an 1830's bible through to 1989. Judges seat & bench, witness boxes (x2), prisoners dock, law library, official Court stamps, legal paperwork, police battons, handcuffs, ball & chain, leg irons,
Themes: Governing Victorians