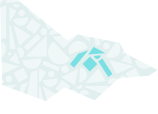 About
The Beechworth Honey Archive is located at Beechworth Honey Discovery, 87 Ford Street, Beechworth, Victoria 3747 Australia. The Archive is open to the public and the catalogue of all beekeeping aquisitions can be searched online. The Archive opened in December 2014.
Our collection
Beechworth Honey Historic Archive and Museum - Historic Australian Beekeeping Archive & Museum
Immerse yourself in the history of Australian beekeeping in the Beechworth Honey Historic Archive and Museum. The collection features Australian beekeeping artefacts, journals and books, including an exclusive range on loan from the Victorian Apiarists Association. Guests may view items on display within Beechworth Honey Discovery, or book a research and reading session in the Historic Archive room (please note; bookings are essential).
Themes: Shaping Victoria's Environment, Transforming and managing land and natural resources, Building Victoria's industries and workforce, Building community life