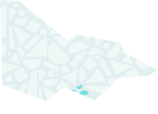 About
Beleura House & Garden (Talfound Pty Ltd) is an 1863 Italianate villa on the Mornington Peninsula, designed by the great Joseph Reed of the famed Melbourne firm, Architects Barns and Reed, for James Butchart. House & Garden Tours are run throughout the year on select days during which visitors are also treated to morning tea and a light lunch. In addition Beleura presents a variety of lectures, concerts, recitals, plays, readings, children's days, displays in the house, and the annual Opera in the Pavilion, as featured in our programme of events, published quarterly. Both individual and group bookings are welcome.
Our collection
The Beleura House & Garden Collection (1996)
The collection is housed within the house, gardens and archives of Beleura, Mornington. This extensive collection associated with the property is primarily provenanced to members of the Tallis family, and includes furniture, fine and decorative art, soft furnishings, books, photographs, domestic goods, theatrical memorabilia, items of gentlemen's apparel and general household paraphernalia. In addition, the collection has grown to encompass objects and ephemera provenanced to former owners of Beleura, prior to the Tallis family's 100 year occupation.
The grand house was built in 1863 for the Scottish migrant , James Butchart, who made a fortune during Victoria's gold rush years selling mutton to gold miners. Following his death in 1869, the property was acquired by Charles Bright, who married Anna Maria Georgiana Manners-Sutton, daughter of Sir John Manners-Sutton, Governor of Victoria 1866-1873. During this time Beleura became an unofficial summer retreat for the Governor and his family. After several changes of ownership, the property was purchased in 1916 by theatrical entrepreneur Sir George and Lady Tallis, and lovingly restored in the 1950's by their son Jack Morton (John) Tallis, composer and pianist, who bequeathed the property to the people of Victoria on his death in 1996.
Themes: Governing Victorians, Building community life, Shaping cultural and creative life, Building Victoria's industries and workforce, Transforming and managing land and natural resources