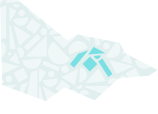 About
Benalla Art Gallery, established in March 1968, recently marked its 50th anniversary.
In its early years the Gallery was housed in the Benalla RSL Branch building in Nunn Street. The first paintings acquired for the Gallery in the 1960s were from modern and innovative artists. These values continue to inform the Gallery's collection development, exhibitions and public programming. During the 1970s, the Gallery's future was shaped by the vision and generosity of its first major benefactors, Laurie and Erma Ledger. They funded the design of the Gallery building by noted architects Philip Sargeant and Colin Munro. They contributed funds toward the construction of the striking new modernist gallery complex, which was completed in 1975. The Ledgers also donated many artworks from their private collection, forming the basis of the Gallery's outstanding collection of 19th and early 20th century art.
The Gallery forms the foundation of Benalla's artistic and creative culture. Thousands of people attend workshops, artist talks, exhibition openings and other Gallery events every year. The Gallery presents an important art education program for students across North East Victoria.
Our collection
The Benalla Art Collection was established in 1968 with an acquisitive exhibition by the Benalla Apex Club. This was greatly enhanced in 1975 with a gift from Laurie Ledger of Australian art spanning the colonial and modernist periods which included excellent examples of Australian impressionism and landscape painting. A million dollar contribution from Gladys Bennett enabled the acquisition of many contemporary works from the late 1960s onwards including Blue Chip Instant Decorator, a collaborative painting and sculpture installation by Juan Davila and Howard Arkley. The Collection now encompasses works in a variety of media, including paintings, prints, works on paper, textiles, ceramics and sculpture and features outstanding examples of Indigenous works.
Themes: Shaping Victoria's Environment, Building Victoria's industries and workforce, Shaping cultural and creative life