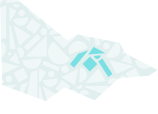 About
Benalla, the 'Rose City', is in the North Eastern area of Victoria, Australia. It is situated on the main road and rail links between Melbourne and Sydney and in the early days of settlement in Australia many people passed through Benalla when travelling from the Bendigo to Beechworth Goldfields.
The Group was formed to encourage and advance the study of Family History in the area. The Group holds regular meetings and research days and publishes a quarterly newsletter 'Roses and Thorns'. We welcome visitors, researchers and new members to our Group.
Our collection
The Research Centre consolidated index contains more than 100 books with titles covering Benalla's local history and about 20 covering Victoria's history. The Centre holds 600 books concerning Benalla and a further 580 books concerning Victoria. A searchable name index has been created with more than 65,000 entries.
A card index contains names extracted from Benalla newspapers listing births, deaths and marriages in Benalla. Copies of the Benalla Ensign covering the period from 1971 to the present are available.
The Howship Collection of photographs which contains more than 1250 early Benalla photographs covering the period from 1902 - 1930 are stored and indexed. Subject matters includes Benalla buildings, streetscapes and portraits of people of Benalla.
Information in the old Benalla Rate Books between 1869 and 1944 has been extracted into digital format and is now searchable.