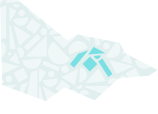 About
The Historical Society has charter of promoting interest in local and wider history. With a membership of 140, a committee of 13, the Society operates the Museum and the Research Department, it pursues goals of its charter.
The Benalla Costume and Kelly Museum was founded in 1967 and is accredited through the Museum Accreditation Program (Vic). It is owned and managed by the Benalla Historical Society. The Museum specialises in costume and local history, including much of the NED KELLY STORY.
The costume collection dates from the 1750s to the present, and is shown in regularly changing exhibitions of dressed models, with appropriate accessories and decor to suit the theme of the exhibition.
Also within the Museum building, the Historical Society Research Room holds early Benalla newspapers, books, documents and pictures. This is open Wednesdays 12 -3 p.m.
Our collection
Benalla Costume & Pioneer Museum (1965)
The collection includes material acquired by the Benalla Historical Society since its' inception in 1965, with focus on costume dating from the 1750s - 2000; small agriculture & domestic implements & items, ephemera and furniture from the time of local white settlement. Extensive local records/paper based material includes newspapers since 1878, & images. Kelly related: Ned Kelly's green sash, bridle and memorabilia. Handcrafted 1960's House in Miniature.
Themes: Building community life, Shaping cultural and creative life