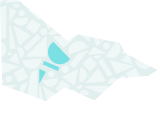 About
Australia's largest regional art gallery, Bendigo Art Gallery was founded in 1887 - Queen Victoria's Golden Jubilee Year. Each year the Gallery presents a diverse program of exhibitions with local, national and international content. It also schedules programs and events to accompany exhibitions and highlight aspects of the collection, guided tours, lectures, workshops, talks by arts professionals, films and more, in addition to its education programs specifically for schools and educational institutions.
Bendigo Art Gallery has completed an extensive building and renovation program which has seen the addition of a new contemporary wing, storage areas, the restoration of the period rooms, construction of a new entrance, a new gallery shop, improved wheelchair access and a gallery cafe. The collection is constantly growing and the Gallery enjoys the support of an enthusiastic Friends of the Bendigo Gallery membership, the City of Greater Bendigo and Arts Victoria.
Our collection
Bendigo Art Gallery Collection (1887)
This collection is housed in Bendigo Art Gallery, one of Australia's oldest and largest regional art galleries, established in 1887. The collection includes a special collection of art from the Bendigo goldfields, 19th century European paintings, sculptures and decorative arts, and an important collection of twentieth and twenty-first century Australian art.
Themes: Building Victoria's industries and workforce, Building towns, cities and the garden state, Shaping cultural and creative life