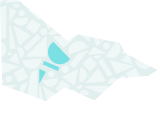 About
To collect, preserve, share and celebrate the history of Harness Racing. The main focus is Victorian and Central Victorian items held at Lord's Raceway in Bendigo.
To research and preserve the growth, social and agricultural influence of Harness Racing since the first organised racing in Victoria from 1855.
Our collection
Victorian Harness Racing History and Memorabilia Collection
The growing Collection based at Lord's Raceway in Bendigo is intended to stimulate awareness, understanding and enjoyment of Victoria's Harness Racing Heritage and conserve, develop and promote the Harness Racing Heritage
Objectives:
• To ensure that the rich history and culture of Victoria's Harness Racing is recorded and preserved for future generati
• To provide access to Victoria's Harness Racing History and details of Australian and New Zealand horses pre 1983
• To engage and educate traditional, future and potential racing fans, participants and supporters.
• To interpret and contextualize the impact of Harness Racing on Victorian society since 1855.
• To develop a museum quality display and interpretation facility, open to all.
Themes: Shaping cultural and creative life, Building community life