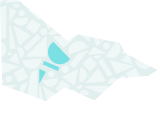 About
To collect, preserve, share and celebrate the history of Harness Racing. The main focus is Victorian and Central Victorian items held at Lord's Raceway in Bendigo.
To research and preserve the growth, social and agricultural influence of Harness Racing since the first organised racing in Victoria from 1855.
Our collection
Victorian Harness Racing Heritage Collection at Lord's Raceway, Bendigo
The growing Collection based at Lord's Raceway in Bendigo is intended to stimulate awareness, understanding and enjoyment of Victoria's Harness Racing Heritage and conserve, develop and promote the Harness Racing Heritage.
Physical Collection
The items digitised on Victorian Collections are housed in the Victorian Harness Racing Heritage Collection at Lord's Raceway
Digital Collection search
Search Within These Items featured on-line:
• Photographs
• Clothing (race colours and caps)
• Vehicles (race sulkies)
• Memorabilia (trophies and presentation rugs)
• Documents (harness horse records)
• Badges (memberships)
With more to be added when digitised