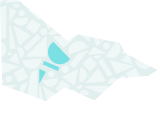 About
The Bendigo Regional Archives Centre (BRAC) is a grassroots historical archives centre, where visitors can view and use original historical records. Staff can assist with research needs.
BRAC is open from 10am to 4.30pm Wednesdays and Thursdays and is located on the 1st floor of the Bendigo Library in Hargreaves Street, Bendigo.
BRAC holds all kinds of records including historical records, documents, bound volumes, maps and plans. There are also rates, minute books, health records / registers, building registers and court records.
Our records date from 1856 through to the 1970s. These are the extensive public records created by the eight Local Government bodies which amalgamated in 1994 to become the City of Greater Bendigo. These bodies are Bendigo (Sandhurst), Eaglehawk, Huntly, Marong, Strathfieldsaye, Heathcote, McIvor and Raywood.
BRAC also holds Court records created by the ten Bendigo and District Courts. These are from the various branches of the Court system and include Mining, Insolvency, Magistrates and Commonwealth Courts' sittings.
Our full collection is listed on our website.
BRAC is a Place of Deposit (POD) for Public Record Office Victoria (PROV) Records.