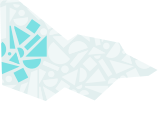 About
Berriwillock Memory Bank is our local History Group, who has set about collecting local peoples photos and stories.
Our collection
Berriwillock Memory Bank Collection (1895)
This photographic collection reflects life in Berriwillock and surrounding districts from Pioneers and when Berriwillock was proclaimed a Town in 1895. The collection includes photographs from 1895 up until more recent times.
Themes: Shaping Victoria's Environment, Connecting Victorians by transport and communications, Transforming and managing land and natural resources, Building Victoria's industries and workforce, Building towns, cities and the garden state, Building community life, Shaping cultural and creative life