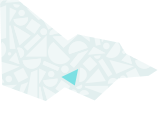 About
The Berwick Mechanics Institute and Free Library (BMI) has operated continuously in Berwick since 1862. It is one of only six such libraries in Victoria, having been established following the rapid growth of Mechanics Institutes after the discovery of gold in the 1850s. Located in the busy main street, BMI runs a vibrant library service and serves also as a repository of local history. BMI has a stock of over 40,000 books, magazines and cassettes, and loans total approximately 45,000 per year. The building is owned by the City of Casey, which provides an annual grant for the operation of the library. BMI is run entirely by community volunteers.
Our collection
Casey Collection (1983)
The collection is comprised of books, magazines, ephemera, silk paintings by Ellis Rowan, paintings by Maie Casey, and other items from Lord and Lady Casey's home "Edrington" in Berwick. There is also a portrait of Maie Casey by Cecil Beaton, and a portrait of Richard Casey by William Dargie. The books and magazines represent a portion of the Private Library of Lord and Lady Casey.