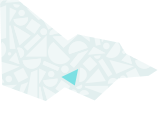 About
Billanook College was founded by a group of committed local parents who wanted to establish a co-educational Primary and Secondary school in the emerging outer east of Melbourne.
Through their unstinting voluntary efforts, Billanook College commenced in 1980 with 10 teachers, two administration Staff and 150 students in the Parish Hall of St. Andrew's Church in Lilydale.
The founding families were prepared to mortgage their homes to purchase the land on which the College is situated and worked tirelessly in the lead up to the College opening in February 1980.
'Billanook' was the name the local Wurundjeri people called the site and the School's motto 'Growing and Caring' was chosen to reflect the values and attitudes of the founding families and the local community.
From humble beginnings, the College has grown into a school of almost 900 students and 150 staff servicing the Early Learning, Primary and Secondary educational needs of Melbourne's Outer Eastern suburbs.