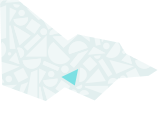 About
Incorporating a formal garden and historic house, Brighton's Billilla Mansion is undoubtedly one of Bayside's most iconic buildings. It is a historically significant site which is listed on the National Trust Register, and has been a local landmark for more than one hundred years. Billilla is also significant to Brighton because of its distinctive Edwardian rather than Victorian appearance.
Nicholas Were originally owned the block of land bound by Hampton, Halifax and Dendy streets in Brighton in 1872. The land was subdivided and records show that successful miner Robert Wright built, owned and occupied the thirteen-room residence from 1878. The property passed through a number of hands over the next ten years, but in 1888 it was purchased by pastoralist William Weatherly who named the property Billilla. Mr Weatherly remodelled the house and made alterations and extensions to the building in the typical Art Noveau style.
Brighton City Council (now known as Bayside City Council) acquired the property on April 4, 1973 on behalf of the local citizens and reserved it for "public purposes". Although the property is now leased by Xavier College, it is open to the general public who have access to the gardens year round.