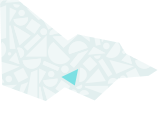 About
BirdLife Australia is dedicated to achieving outstanding conservation results for our native birds and their habitats. With our specialised knowledge and the commitment of an Australia-wide network of members, volunteers and supporters, we are creating a bright future for Australia?s birds.
BirdLife Australia was created in 2012 from the merger of Birds Australia and Bird Observation & Conservation Australia (BOCA). For more than 100 years Birds Australia and BOCA have been powerful advocates for native birds and the conservation of their habitats. We have come together to create BirdLife Australia, an independent, not-for-profit organisation with one aim: creating a bright future for Australian birds.
Today, we are the voice for over 200 species of threatened birds and all of out actions work towards better conservation outcomes.
Our collection
Library - A comprehensive, historical ornithological library containing thousands of books and bird journals, old and new, about birds and related aspects of ecology, including our own publications: Wingspan magazine; State of Australia's Birds Report; Emu - Austral Ornithology journal; Handbook of Australia, New Zealand Antarctic Birds (HANZAB); and the Atlas of Australian Birds. Atlas Data Collection - National-scale, volunteer-based, ongoing since 1977 bird monitoring program designed to determine distribution and population trends in Australian bird species.