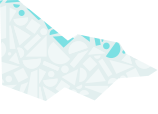 About
Boort and District has a proud history of families, churches, sporting clubs, and organisations. The organisation is run by a group of volunteers devoted to preserving objects of the past in our Museum and providing family research information to searchers.
The Court House Museum has twenty foot ceilings and the original timber of the Judges bench and the witness box make for a very imposing building. The Court House was built in 1890 to the design of Government Architect Samuel Edward Bindley, and still retains its internal fit-out of Judge's bench, witness box, high ceiling and exposed timber trusses. In 1983 the Court House was closed to legal trials, and became the home of the Museum collection of Boort Historical Society. The collection is made up of artefacts and memorabilia gathered from the early days of Aboriginal occupation, the Pioneers, the Settlers and interesting relics from the times that many of us can remember. Among our latest donated goods, are former Boort boy and Brownlow Medallist John Schultz's football boots, from the last game he played for Footscray.
Our collection
The Boort Court House Museum houses a collection of hundreds of items of local importance from aboriginal artifacts through to the Pioneers memorabilia and agricultural tools, many of which were hand made out of necessity.
The collection includes beaded and embroidered items of clothing from the 1880's through to a complete wedding gown trousseau from 1935.
Brownlow Medalist John Schultz was a Boort boy and has kindly donated to our Museum the last pair of boots he wore when playing VFL for Footscray.
We have Japanese invasion money which was brought back from Darwin by some of our soldiers.