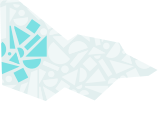 About
Brambuk Aboriginal Cultural Centre is a unique and award winning design based on the open wings of the white Cockatoo - totem of the Grampians/Gariwerd region. Brambuk is committed to education, training and employment of Indigenous people and the preservation and promotion of culture. It is 100% owned and operated by Aboriginal People.
Its multi award winning architecture interprets the traditional stories of the local Aboriginal people. Discover the culture of the Aboriginal communities of Western Victoria through multimedia shows, art exhibitions, artefact displays, cultural talks and lots of great activities such as didgeridoo music, traditional dance, basket weaving, boomerang throwing and painting.
Our collection
Aboriginal artefacts ranging in age from today to 40,000 years ago. Contemporary and traditional arts and craft, contemporary and traditional dance and stories.