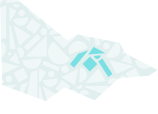 About
A Committee of Management running an Art Gallery, and providing the community with art exhibitions, cultural events, workshops and music. We provide the local area with a centre for cultural fulfillment.
A permanent collection of works of art has been built up over the years by the acquisition of the winners in the Annual Autumn Art Competition. Included in the Collection are also paintings donated or bequeathed to the Gallery, or bought by the Committee to add diversity and variety to the Collection.
Pride of place in the collection are a group of paintings referred to as the "Buckland Screens', painted by Thomas Lawler. The screens depict the goldmining history of the area, in particular the infamous riots between the Chinese community and the European miners.
Our collection
Bright Art Gallery & Cultural Centre Inc. (1963)
Fifty one years of the winning paintings from the Annual Autumn Art Exhibition held at the gallery plus bequests, as well as a collection of hand painted china and designer glass, and two sculptures.
Themes: Building community life, Shaping cultural and creative life