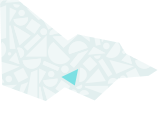 About
The City of Brimbank was formed on 15 December 1994, following the amalgamation of the former cities of Keilor and Sunshine.
Brimbank is the second largest municipality in Melbourne and the largest in the Western Region. The City of Brimbank is located in the western and north-western suburbs of Melbourne, between 11 and 23 kilometres west and north-west of the Melbourne GPO.
The City encompasses 25 new and established suburbs including Albion, Cairnlea, Deer Park, Delahey, Hillside, Keilor, Kings Park, St Albans, Sunshine, Sydenham and Taylors Lakes. Much of the recent residential growth has been in Delahey, Sydenham, Taylors Lakes, and more recently in Cairnlea.
Growth is expected to continue, particularly in Deer Park, Derrimut and Cairnlea through the redevelopment of older residential and industrial sites.
Brimbank prides itself on its cultural diversity and is one of Victoria's most culturally diverse municipalities, having embraced more than 156 nationalities from around the globe.