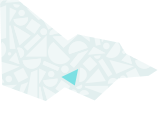 About
The Hunt Club Community Arts Space in Deer Park (only 20 minutes from the CBD) provides opportunities to participate in the arts, including classes, arts projects, exhibitions, and events.
The Centre has two gallery spaces. The Foyer Gallery features seven niches and is ideal for stretched canvas or framed works. The Main Gallery is a larger room with hanging track and floor space for plinth mounted work.
There are spaces for meetings, classes, and workshops. Five artist-in-residence studios plus a pottery studio are also provided.
The 1886 Hunt Club building is heritage listed. It was built for the Melbourne Hunt Club which grazed 300 acres of deer to the rear of the building. It was the first hotel in the area and the last stopping point for Cobb and Co coaches en route to Ballarat's goldfields.
Our collection
This collection is the indoor art collection for Brimbank City Council. It was established as a result of the amalgamation of the former Cities of Keilor and Sunshine in 1995. Both Councils' owned art collections that were developed through different methods of collection.
Themes: Transforming and managing land and natural resources, Building Victoria's industries and workforce, Building towns, cities and the garden state, Building community life, Shaping cultural and creative life