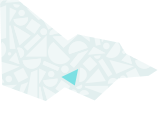 About
Bugatti Club Australia was formed in 1965 by like-minded Bugattists to further the interests of the Marque in Australia.
Bugatti Club Australia's mantra is dedicated to the memory of Ettore Bugatti and the preservation, restoration, sporting use and enjoyment of Bugatti cars.
The Club offers a range of activities and benefits for its members and guests including regular day runs that are organised throughout the year, national and international rally's and a twice yearly Bulletin containing items of technical and historical interest along with recording the Clubs activities.
Bugatti Club Australia has a history spanning more than 50 years with a wealth of material having been amassed by club members and other interested parties. This collection is made up of a variety of materials and mediums including but not limited to a full set of Bugatti Club Australia Bulletins, manuscripts, audio visual material, oral history recordings, photographs, books, textiles in the form of flags and banners and ephemera.
Our collection
Bugatti Club Australia archive (2019)
The collection is focussed on Bugatti cars that are or have been in Australia and New Zealand, from 1920 to present day. The Bugatti Club Australia archive is derived from very significant historical data accumulated in the files of Bob King over his decades of research, supplemented by material from other collections and from current Bugatti car owners. It is intended that the archive act as a growing compendium of files, documenting the evolving state and ownership of these vehicles, and acting as a comprehensive source for researchers who may apply to Bugatti Club Australia for permission to access the data.