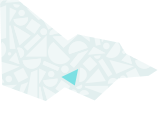 About
Burrinja is a vibrant community cultural centre in the Dandenong Ranges that encompasses performing and visual arts programs. Burrinja offers several exhibition spaces, a performing arts space, a professional 400-seat theatre, artist studios, workshops spaces and a cafe. Burrinja provides a varied program of activities and events including Indigenous cultural exhibitions and education, contemporary art exhibitions, performances art programs, educational activities and workshops, and live music. Burrinja is the operational name for the Dandenong Ranges Community Cultural Centre Inc. The centre is a not-for-profit arts organisation, incorporated in 1999. Burrinja is governed by an independent Committee of Management, that includes Yarra Ranges Council representation.
Our collection
McLeod Gift Collection (2001)
The McLeod Gift Collection, managed by Burrinja, on behalf of its owner, Yarra Ranges Council, is a rare collection of Aboriginal and Pacific art. Two-thirds are Aboriginal art including bark and canvas paintings, drawings and obeject from predominately Central Australia, the Kimberley and Arnhem Land. The reminder are ceremonial objects from New Ireland and New Britain provinces in Papua New Guinea.
Themes: Building community life, Shaping cultural and creative life