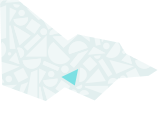 About
The Canterbury History Group is an active community group that collects, preserves and presents historical material in the Melbourne suburb of Canterbury.
The Canterbury History Group was formed in 1985 to promote interest and research in Canterbury's history by collecting and preserving items of historical interest, producing and publishing historical material, and arranging meetings that focus on matters of local interest.
Canterbury History Group has been collecting information on the history of Canterbury for more than 25 years and has a comprehensive collection of material to which new items are constantly being added. The collection includes many photographs of early Canterbury as well as more recent photographs. Members of the cataloguing team are scanning photographs and attaching the images to database records.