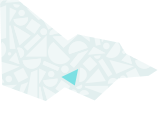 About
Founded in 1923, Carey Baptist Grammar School is a Christian independent coeducational school from Early Learning to Year 12. Carey works in partnership with families to develop wise, independent, motivated young people who are inspired and equipped to create positive change.
As one of Australia's leading schools, Carey maintains a 50:50 gender balance, fostering the development of confidence, communication skills and self-esteem in both girls and boys. Students participate in community service; study different cultures, religions and beliefs; learn the importance of human rights; and are encouraged to respect and appreciate the world beyond their own experience.
Recruiting and developing highly professional teaching and support staff is of utmost importance. Carey is known for being innovative, progressive and leading the way in best practice teaching and learning, supporting strong academic results and personal development for each student. Carey's philosophy of student-centred learning requires students to be active, responsible participants in their own learning, with the teacher working as a mentor, facilitator and guide.
Carey students are curious, ambitious and engaged global citizens. Carey builds on their individual qualities to develop young women and men who flourish and can lead and serve with courage, compassion and intelligence.
The Archives are available for research by appointment during the school term.
Our collection
The Carey Baptist Grammar Archives (1923)
A unique collection of items that documents the history of the School from when it opened on 13 February 1923 with 69 boys to the vibrant community it is today, an international Co-Educational School with 2,300 students.