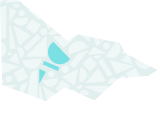 About
Following closure of the Maldon Railway in December, 1976 an unincorporated body known as the Castlemaine & Maldon Railway Preservation Society was formed with the purpose of preserving, restoring and operating the line as a Tourist Railway capturing the steam era of the Victorian Branchline Railway. The Society was incorporated as a not-for-profit company in 1980.
The Castlemaine & Maldon Railway Preservation Society has a membership of over 300. From the membership is drawn the volunteer workers, and much of the financial support necessary for the ongoing development of the Victorian Goldfields Railway.
The CMRPS has adopted the trading name 'Victorian Goldfields Railway" for the tourist train operation.
Our collection
A large collection of rollingstock from the branchline era has been secured. An unequaled array of 4 wheeled goods trucks along with goods and passenger brake vans and a selection of wooden bodied passenger carriages are now resident on the line. Additions to the locomotive stock include steam locomotive D3 646, obtained from static display at Maryborough, diesels T 333 and F 212, Diesel-Electric Rail Motor 61RM and Walker Rail Motor 7 RM. Steam Locomotive J549 was one of the last steam locomotives in main line service. It was returned to service on the VGR in 1992. The locomotives currently available for service are Steam K160 and J549, Diesel Electric F212 and Diesel Electric Rail Motor 61RM, all of which are regularly engaged on passenger train or VGR work train duties.